Anyone who lives in Bluff Park and doesn't get their prescriptions filled at Robert's Discount Pharmacy is really missing out.
Dr. Robert Mills, or as everyone knows him, "Robert", opened Robert's Discount Pharmacy in August 2002 in the Shades Mountain Plaza, right next to the post office. Robert is originally from Tennessee and is a Samford University graduate. Robert wanted to open a pharmacy that was different from the chains, offering personal service and living up to his slogan "We're a pharmacy, not a waiting room". Robert also wanted to run his own business that could be part of the community, often sponsoring youth sports teams and other community functions. He chose the Bluff Park area because when he was in college he fell in love with the area, often going to Bert's on the Bluff to eat.
What makes Robert's different from the chains is that he offers personal service, which is evident when you walk in and he calls you by name and knows your prescription history. During Hurricane Ivan, many Bluff Park residents were caught without D size batteries. Robert was able to locate a large supply and drove to Pleasant Grove to bring them back to the store for his customers to purchase them.
Besides filling prescriptions, Robert's also offers a wide assortment of over-the-counter medications, greeting cards, school supplies, household and automotive cleaning supplies, candy and a large assortment of vitamins. Many items in the store start at just $1.00! Robert's accepts all major insurance plans.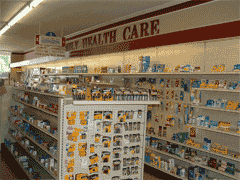 When asked if he had made the right choice in locating his store in Bluff Park, his response was "It's everything I thought it would be and more!"
Visit Robert's Discount Pharmacy today. They are located at 758 Shades Mountain Plaza, Bluff Park, Alabama 35226 or call them at 823-9500.
For years the residents of Bluff Park have been asking for their own Mexican restaurant. Their wait was over in November 2014 when El Gringo Mexican Restaurant opened in Shades Mountain Plaza.
Keith Nicholas and his wife Teresa opened their second El Gringo location after the success they had with the original location on Lakeshore Blvd. in Homewood.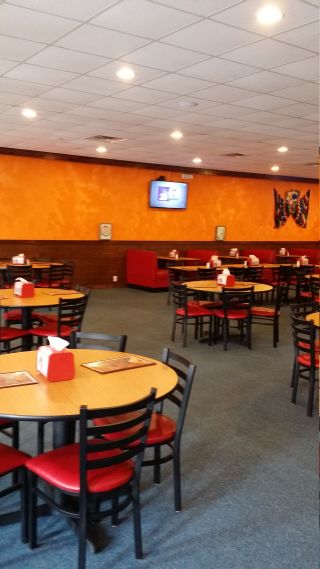 Keith and Teresa had been looking for a new house to move to from Chelsea and Bluff Park was at the top of their list of communities. Once they saw the area, they decided to not only more here, but also open their next restaurant here.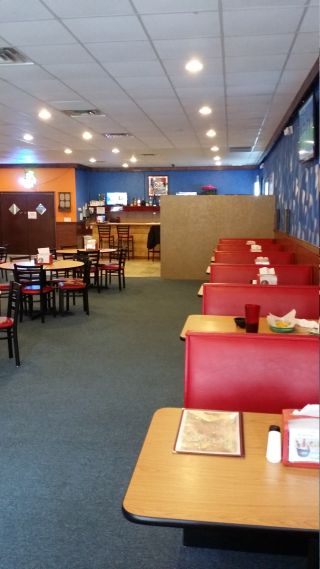 Keith says that he really likes the hometown community feel that Bluff Park offers and so far he's not been disappointed.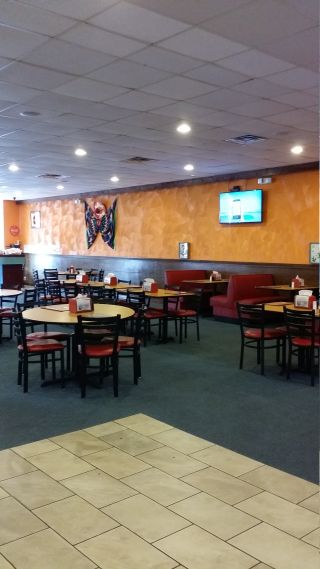 El Gringo offers lunch specials as well as a full dinner menu, and if you'd like a Margarita with dinner, they are available. El Gringo's signature dishes are the Carne Asada (steak) and the Pollo a la Parrilla (chicken). Both are fabulous!
El Gringo is located on the Piggly Wiggly side of Shades Mountain Plaze. Seating is ample, and the atmosphere is very family friendly. TV's are located throughout the dining area, so you'll never miss your favorite game.
El Gringo is open seven days a week. Mention you read this story on BluffParkAL.org and get up to two free soft drinks with dinner (must mention before ordering).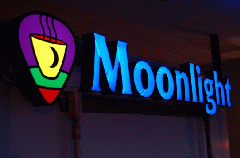 MOONLIGHT ON THE MOUNTAIN ...


has been designed and built to be a warm, comfortable listening venue, presenting a variety of original acoustic performers in an informal concert format. Inspired by the appeal of house concerts and "unplugged" shows favored by musicians and small audiences nationwide, The Moonlight showcases singers, songwriters and instrumentalists in a mini-theater environment--- cozy, upclose, and smoke-free.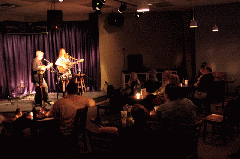 IT'S A CONCERT HALL ...


Neither a bar nor a restaurant, The Moonlight invites music fans of all ages and tastes to come hear artists of many kinds-- folk, Americana, roots, country and bluegrass — in a setting as casual and inviting as your own living room. A spacious stage, with an integrated, balanced sound system and pro lighting, along with individual chairs and tables for the audience, creates a first-class setting for performances of any sort.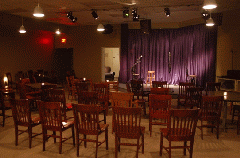 IT'S A PARTY AND MEETING ROOM ...


When not presenting music, The Moonlight is perfect for hosting private events, with room for 85 to 100 people to gather. Rental rates compare very favorably with those for similar facilities.... though similar facilities would be pretty hard to find. In addition to the stage, there are spacious restrooms, a kitchenette, 2600 square feet of carpeted floor space, and an unparalleled mountain crest view overlooking the Oxmoor Valley below. Anyone interested in scheduling a family, social, or corporate function may contact us through email at keith@moonlightonthemtn.com , or by calling 205-243-8851.
Resting atop the central shopping area in Bluff Park is Bluff Park Village, which is now anchored by a new 54,000 square-foot climate-controlled, self-storage business that is owned by Ken Harden of Harden Properties LLC. Harden, who also owns the Village complex, saw potential for the empty old Delchamps grocery store and opened ArmorSafe Storage.

"I had been looking for a site to convert to storage but not given any thought about this location," Harden said. After attending a neighborhood meeting a while back, Mr. Harden thought that the empty space was just the spot for this business. "I realized that this was right here at home and there was no need to look any further." Mr. Harden said.

A lot of work had to go into turning the space from a grocery store to a self-storage facility. After being empty for five years, the old vinyl floor tiles had come loose and had to be replaced with a new floor. There was a lot of old grocery store equipment to move out, as well. Also, the purchase was pending on approval from the city for the site to be used as storage. But after a lot of work and remodeling, the Grand Opening of ArmorSafe was held in April 2006.

Customers may now come by for a tour of the facility and determine the size unit they need. There are over 300 units, and in the leasing office, customers can purchase packaging materials such as boxes, labels, tape and Styrofoam peanuts.

Climate-controlled storage is perfect for furniture or other items vulnerable to damage by heat or cold. Homeowners can store household goods (with some exceptions), or professionals, such as doctors or lawyers, can store documents and files.

Leases are available month by month with options for long-term rental, as well.