The Hoover Police Department has a Neighborhood Watch Program as well as a Business Watch Program that are overseen by Officer Brian Hale.
To organize a Neighborhood Watch for your block or a Business Watch please contact Ofc. Hale at 444-7700 or via e-mail at:
Ofc. Hale will help organize a meeting and distribute all the material necessary to make the program succeed in your particular area. Our goal is to have all of the Bluff Park residents and businesses covered by the Watch Programs.
The column on the right will have meeting updates as well as links to Watch web sites and downloads for documents related to the watch program.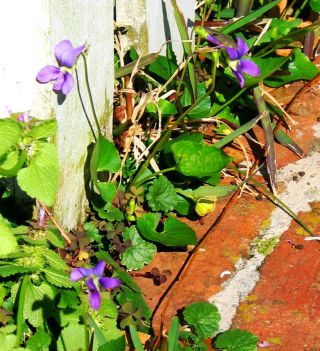 Photo Courtesy of Tish Bagley
Neighborhood & Business Watch Updates
For the latest updates, check the Neighborhood Watch section on the Bluff Park Forum
Please remember what Ofc. Foreman told us at the November 2006 meeting: If you see something or someone suspicious, CALL THE HOOVER POLICE DEPARTMENT AT 822-5300. He said they would rather respond and investigate something that turns out to be nothing than to respond to a crime because nobody called.
On November 14, 2006 we had a neighborhood meeting at the Community School to discuss not only the news regarding the police sub-station opening in Bluff Park, but also getting the Neighborhood Watch organized. Well, the holidays are over so it's time to get started on this. The above e-mail is a perfect example of why this is so important. BluffParkAl.org's own Heather Staggs has done a write up on what it takes to get your block organized. To read the story, please click here.
Bluff Park Crime Statistics Through August 2006
The first meeting for the Neighborhood and Business Watch Programs was held on November 14, 2006 at the Hoover Community School at 7:00 pm.
Ofc. Foreman of the Hoover Police outlined the Watch programs, distributed material and discussed helping blocks and businesses get organized for their initial meeting.
Links and Downloads
Links
Downloads
The following documents are available for download. If available, they can be downloaded in either Microsoft Word™ format or Adobe Acrobat™ format. If it is in Word format, you can edit it once you download it if you have Microsoft Word™ or a program that can open Word files. To open Adobe Acrobat™ files, you must have the free Adobe Acrobat Reader™ installed, which can be downloaded here. To save yourself time and bandwidth, the easiest method to obtain these files is to Right Click on each link and select "Save Target As" or "Save As" and save them in your My Documents folder, if you're using Windows, and then open them from inside that folder.
Identity Theft Tips (Word Document)
Identity Theft Tips (PDF Document)
Business Watch Phone Tree (Word Document)
Business Watch Phone Tree (PDF Document)
Business Watch Brochure (PDF Document)
Operation ID 2005 Brochure (Updated 1/22/07)(PDF Document)