Great ideas often start with a conversation, but how often do those ideas become reality? Many conversations led to a very special camp behind the woods off of Park Avenue in Bluff Park. The Children's Fresh Air Farm was born out of a conversation on a bus traveling from Birmingham to Montgomery in 1923. Henry Edmonds, founding pastor of the Independent Presbyterian Church, and his friend Robert Meyer were sitting on that bus discussing how to spend money in a way that would help people. The idea grew out of that conversation and after much advice from social workers, doctors and friends the Children's Fresh Air Farm started to take flight. The first camp in 1923 was held at Shades Cahaba High School and covered a ten week period with an average of 30 campers attending. At this rural camp, the children of urban workers could stay overnight in the country, getting away from the pollution of the factories centered in Birmingham.

Moving to Bluff Park

The farm moved to its current home in Bluff Park in 1924 after Meyer bought the Charles Perry Home and land. As more land was purchased, the Farm grew to 35 acres. The camp's fundamental service to the children grew and changed, as well. Camp capacity increased to 60 students each month.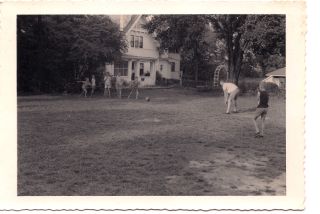 Meeting the Physical, Emotional and Spiritual needs of children.

There were many actives in the day. "Camp craft" would give the kids the opportunity to learn about wood trails, how to build a fire and how to tie knots. There were 30 minute swim classes and sports activities like softball, soccer, basketball and even archery.

Needs met were not only physical and educational but also medical and nutritional. Doctors, Hughes Kennedy, Hardy and Staggers (to name only a few) examined campers and even performed several tonsillectomies. Fresh milk and fruits like watermelon were also provided. Doctor Frank Moody tended to issues with any ear, nose or throat problems. Dental care was also a great need at the time. Several dentists and hygienists provided as much care as possible to children attending camp who otherwise would not have access to such medical services. Free health clinics were held in February, March and April in preparation for summer camps.


"I still get letters from people who came to the camp when they were kids. Some even come by to visit," says Gini Williams who took over as director of the Children's Fresh Air Farm in 2010. "I even had a lady tell me her father was one of the early doctors who came to give children dental exams."

The Independent Presbyterian Church also provided a spiritual base for the children of the camp. There were chapel services held in the camp's outdoor chapel as well as morning worship after breakfast and chores. A different cabin group would lead each service each day. The chapel was dedicated in June 1965 and was refurbished in 1980.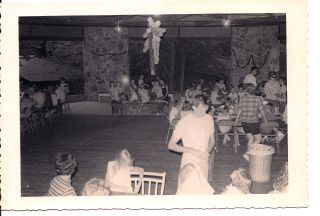 Campers also got the opportunity to maintain their own garden. Each camper had his or her own plot for flowers or vegetables.

As years pass the needs of the campers changed and so did the focus.


The Fresh Air Farm Today

When campers' needs changed, the Fresh Air Farm had to evolve to continue meeting those needs. Over the years the demographics of children who attended camp changed multiple times. One change was that, as mills and factories closed, the camp attendees were largely more inner city and low income school children.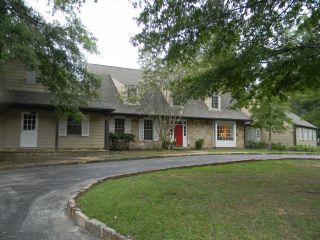 In 2010, a new Summer Learning program took flight at the Farm. The Farm moved from being an overnight camp to being a day camp. With this change came a need to change the facility in a few ways. Physical changes had to be made to the buildings and the structure of their learning program had to undergo changes as well.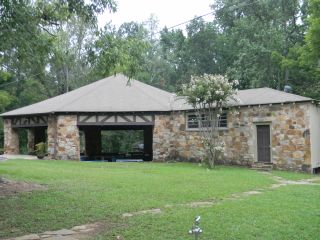 In April 2010 Gini Williams took over as director of the Fresh Air Farm. With big goals in mind. Williams started to transform the camp. "I had to restore the farm but also change it from an overnight camp to a day camp experience for campers from all over Birmingham," Williams said.

The camp began with second graders from Whatley and Gibson Elementary schools who were behind their grade level in reading. A tutoring program called STAIR, Start The Adventure In Reading, was started for these students. At the end of 2010, the same children were invited to join a summer program that also included math.

A unique part of the summer program is the offering of breakfast, lunch and a healthy snack. "We have to feed the children in mind, body and soul," Williams says.

The learning program continues to evolve and now the farm partners with Samford University's Department of Education in its course of study. "Program wise we had to start looking at what fit the Alabama state course of study. It will always be tweaked a bit to fit what the children need," Williams says.

The Summer Learning Program at the Children's Fresh Air Farm consists of targeted study Monday through Thursday with classes in the morning and enrichment classes like music or science outreach by the McWane Science Center in the afternoon. On Fridays, the children get to go on field trips to places like the Birmingham Zoo, Southern Museum of Flight, Birmingham Eco Center and Railroad Park.

Today, the camp hosts second through fifth graders at a six week summer camp. There is also church bible school with around 150 kids in June.

The farm is also a rentable facility for events like weddings, receptions, and church functions. "I want the farm to be used often and continue to serve the children that need it and the community." Williams says.